Man Darpan
Our programs are designed to cater to provide Pure Food for Mind. When methods designed to support individual self-understanding are combined with SSY meditation, then changes start happening very intensely.
Ignite self
Ignite Self – Our flagship program is all about Self Transformation, to recognize the highest potential in you. This program helps in understanding mind, recognizing & experiencing self and feeling the soul, enabling you to comprehend your real identity, realizing the real nature and gaining balance.
Glimpsing into balanced living.
Life touching Life
The program's content is created in such a way that it encourages children to look at life from a different perspective.
This workshop will be interactive and hands-on with games and activities. It will broadly cover the following topics
Our interdependence with nature
Natural Farming & its benefits
Soil & water conservation
Role of humans in ecosystem
This program will generate curiosity in children and open up their minds to the vast knowledge one can tap into by observing nature.
Story Telling
Make individuals conscious of their ingrained highest potential.
Workshop for Teenagers
Teenage, a World of Opportunities
Meditation Sessions for Individuals
Make individuals conscious of their ingrained highest potential by living an ideal/real Daily Routine hope to become the message and medium in one. To be scaled up worldwide by sharing awakening.
Meditation Sessions for Teachers
Schools act as second homes for our children.  Given the hectic pace of modern life, children spend more time in their school, with their teachers than with their parents.  Children look up to their teachers as guides and even foster parents.   Teachers shoulder a very big responsibility as they not only have to take care of their students but also their own family.  Given the vital role that they play in a student's life, it is of primary importance that they remain calm and motivated and they in turn can impart the same to the children.
We work with some of the leading schools in Bangalore to conduct meditation workshops for their educators.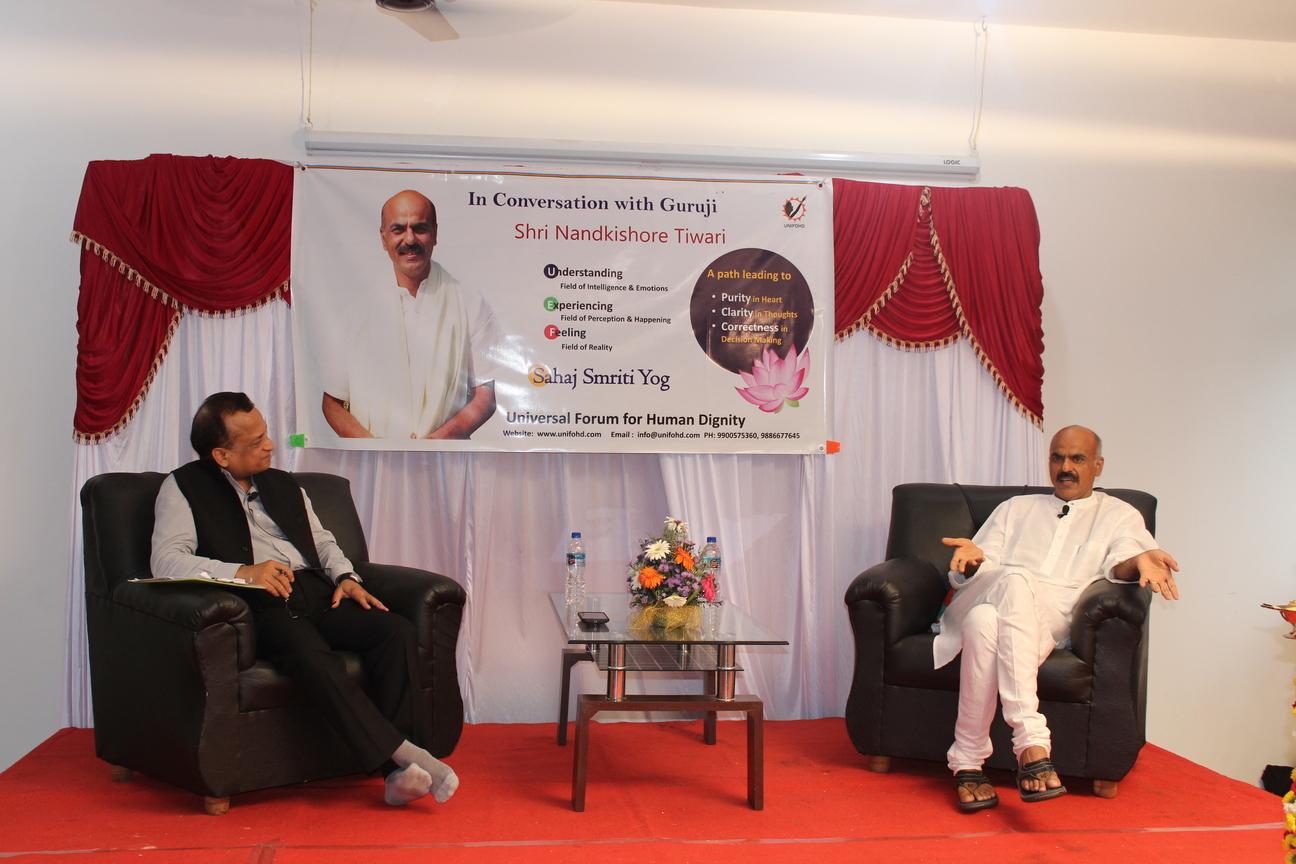 Spiritual Discourse & Conversation Series
Discourses by Guruji are an invigorating treasure for a seeking mind. Discourses on topical and spiritual subject are held periodically helping seekers to find answers and trigger a burning desire to attain to the highest.
Awareness programs
We also do various awareness programs on social issues amongst the society.